The CNVannotator database supports a search of CNVs using interesting genomic regions. In the region-based search page, users can explore the CNVs with various disease and genomic features. In addition, to help users get a bird's eye view for all the biological information related to the overlapped CNVs, the one-stop annotation search is also provided.
First, users can use our example input to take a quick look at the output format. A small number of genomic regions can also be pasted into the text box to search the overlapped CNVs. Finally, users can upload a local file that includes less than 500 genomic regions. The tabular format with chromosome name with its starting and ending coordinates per line is sufficient to begin the CNV annotation. The example input is as the figure below.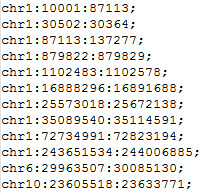 Users need to specify the type of analyses that will be conducted using the drop-down menu. Generally, users can choose to filter data using common CNVs, annotation with known disease CNVs, overlaps with known genes, published GWA studies, segmental duplications, et al.
Optionally, users can provide their email address, which is useful for CNVannotator to notify users when the job is finished.
Normally, a search is performed within several seconds to minutes. In summary, three basic steps in the CNV annotation page can lead users to obtain their annotation. Take the disease CNV annotation using local file upload as an example below:
Input your interesting genomic regions.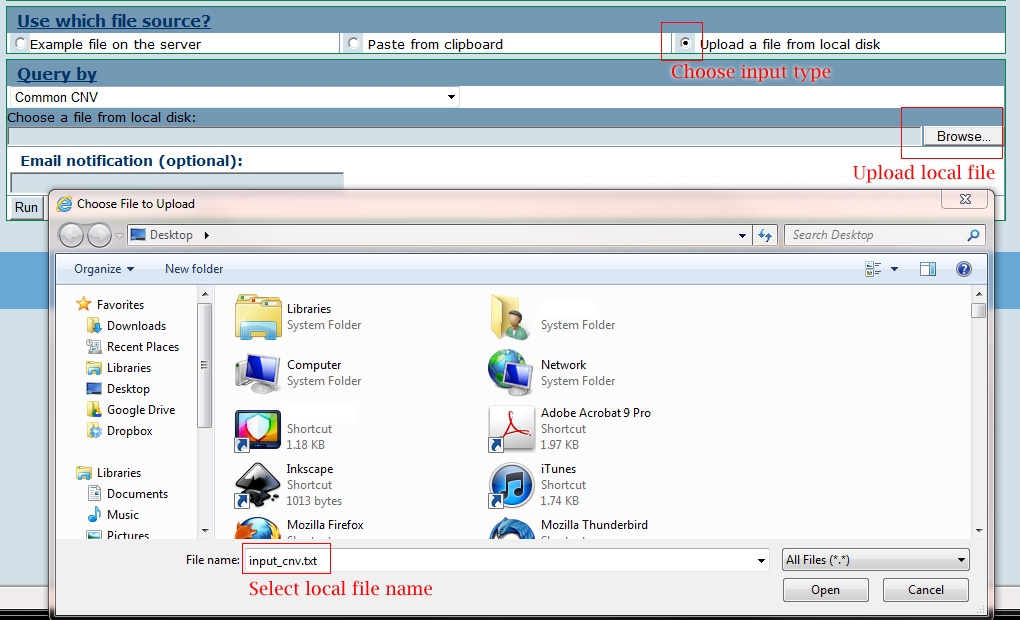 Select diesease CNV from from the drop-down menu.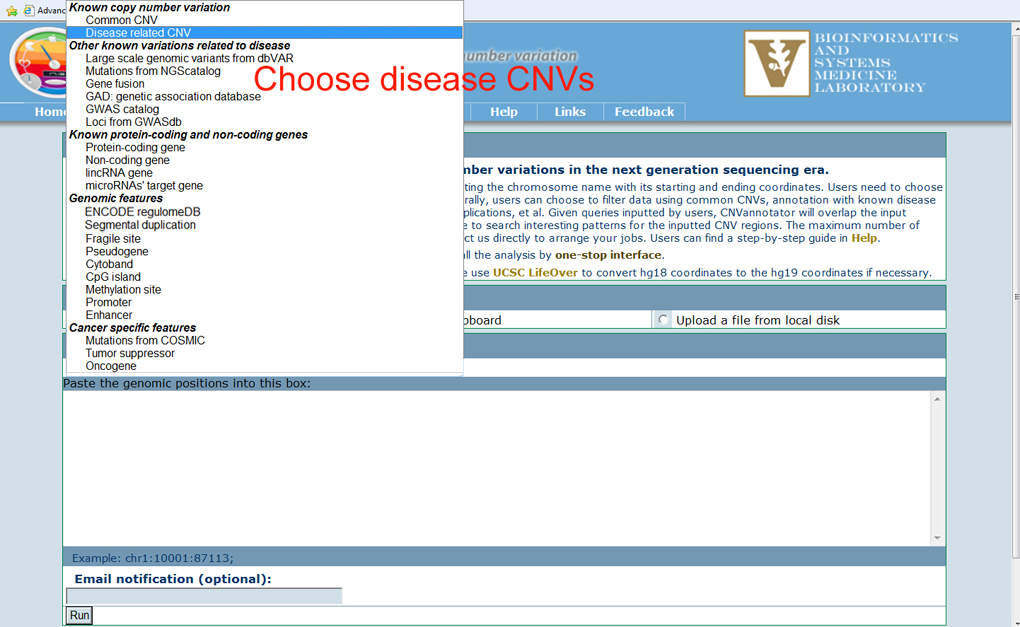 Fill the optional email and then submit the job.

The result shows the list of overlapped CNVs with hyperlinks to the UCSC genome browser.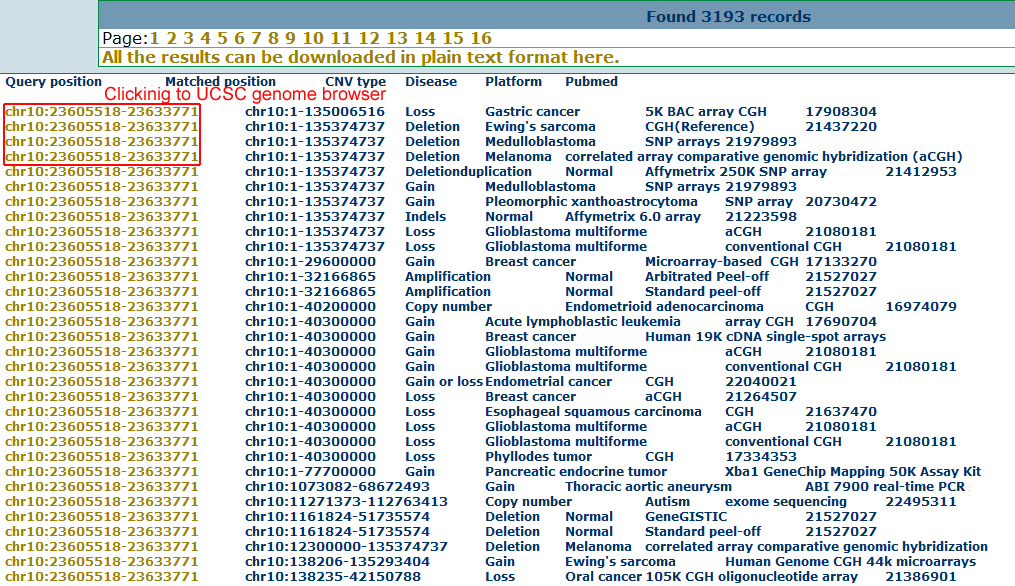 Following the links to UCSC genome browser, user can get more detail information for the interesting genomic regions as below.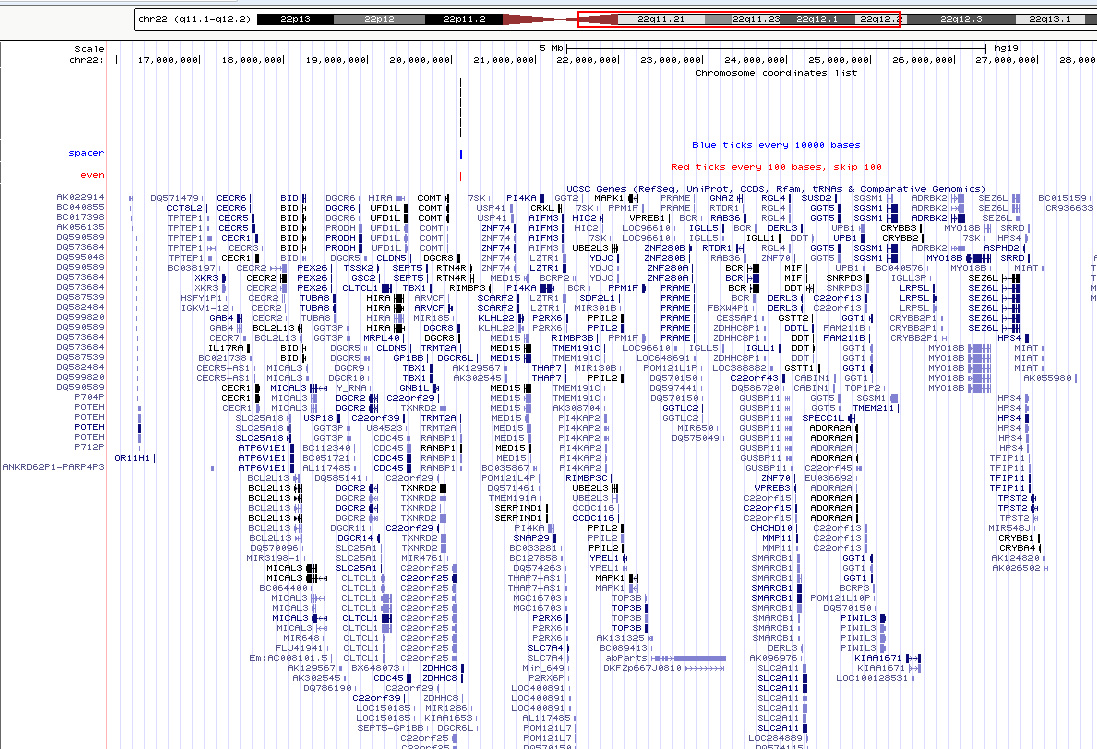 Meanwhile, the reminder email will be sent to users who have filled their email in the email form.

To get a bird's eye view for all the biological information in our CNVannotator, users can use the one-stop annotation to obtain all results as below.